Experts in Wills NSW
Contact one of our experienced lawyers in our Wills & Estate team today to discuss your needs.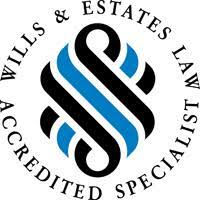 Our Wills lawyer Sara Price is the only Accredited Specialist in Wills & Estates Solicitor in NSW's Southern highlands. Our Wills experts are located in the beautiful Southern Highlands region south-west of Sydney. 
Benefits of wills and estate planning
Wills for Peace of Mind
Knowing that you have a Will in place for your loved ones once you're gone brings a significant sense of peace and tranquility. Wills allow many to feel confident that their family will be cared for and that assets will be distributed according to their wishes. This peace of mind can lessen stress and provide comfort, knowing your loved ones will be spared from additional burdens during a challenging time.
Sense of Accomplishment
The process of creating a will involves thoughtful reflection on your life, your values, and your legacy. This can give a strong sense of accomplishment, satisfaction, and even closure as you've actively taken steps to ensure your wishes are carried out and your loved ones are protected. This can be an emotionally rewarding experience, fostering a sense of purpose and control over your life and legacy.
Wills to Reduce Family Conflict
A well-crafted will clearly outlines your wishes legally, which can greatly reduce potential disputes or misunderstandings among your family members. This can prevent family rifts or feuds from occurring over the division of your estate, providing emotional security for your loved ones.
About wills and estates lawyers
Crafting a comprehensive and effective estate plan involves much more than simply writing a will, though a will remains an integral component. In New South Wales (NSW), as throughout Australia, the laws governing wills and estate planning can be complex. Our team of skilled wills and estates lawyers are proficient in assisting you navigate this multifaceted terrain, ensuring that every facet of your estate is handled with utmost care.
Your estate plan should involve a careful assessment of all your assets, including the strategic review of your superannuation to ensure that it gets directed to your estate in the most beneficial manner. Our legal wills and estate planning experts can provide invaluable insight and guidance in this area. They can also help you understand the potential need for life insurance to guarantee that your loved ones remain financially secure and mortgage-free, or that any children from previous relationships are sufficiently provided for upon your death.
In certain situations, you might want to sidestep leaving funds within your estate to avoid possible claims made against your estate by excluded family members or dependents. In such scenarios, our team of wills and estates lawyers can develop strategies to reduce the funds accessible in your estate at the time of your demise. This could include directing your superannuation to a specific beneficiary or beneficiaries, transferring assets into varied structures, or even disposing of assets during your lifetime.
Here at our firm, we strongly believe in taking a holistic approach towards estate planning. Our lawyers, adept in wills and estate planning, consider all your unique personal circumstances and deliver precise advice on matters like testamentary trusts, contracts for mutual wills, life interests, and other legal devices. We aim to guarantee that your loved ones are not only provided for, but also adequately protected, fulfilling your wishes in the Southern Highlands and throughout NSW.
Moreover, comprehensive estate planning demands meticulous organisation of your affairs while you're still alive. You can prepare for situations where you might lose the mental capacity to manage your own affairs by creating enduring powers of attorney and appointments of enduring guardians. Our team in the Southern Highlands specializes in legal wills and estate planning, and are committed to offering you the support and guidance you need in these critical areas.
Ultimately, our goal is to give you peace of mind by ensuring that your wills and estate planning process is handled with the highest level of expertise and care. Whether you need a Will in Southern Highlands or a Will in NSW, we're here to assist with your legal wills and estate planning needs.
Q1: How much does it cost to prepare legal wills in NSW?
A: The cost of preparing legal wills NSW varies, largely dependent on the complexity of the will and the solicitor you choose. It is advisable to shop around and compare solicitors' fees to find the best match for your needs. Additionally, Trustee companies charge a fee for both preparing a will and administering your estate after your death.
Q2: What are the fees charged by the NSW Trustee and Guardian for preparing a will?
A: The NSW Trustee and Guardian charge a standard fee for creating and updating your will, except for individuals on a full Centrelink Age Pension, who are eligible for a free will preparation service. If you appoint the NSW Trustee and Guardian as your executor, fees will be applied to administer your estate posthumously. For a detailed overview of the NSW Trustee and Guardian's fees, visit www.tag.nsw.gov.au/fees/will-fees.
Q3: Who can I appoint as the executor of my will?
A: The executor is a person, preferably over 18, whom you trust and is willing to handle your estate after your death. You can nominate a professional, such as a solicitor or the NSW Trustee and Guardian, to serve as your executor, but this service will incur fees. Importantly, ensure that your chosen executor knows the location of your will.
Q4: How can I safely store my will?
A: Most solicitors offer a complimentary will storage service for clients, providing a safe and secure location for your original will. Alternatively, you can store it in a safety deposit box at a bank or in a secure location at home. If your will cannot be found after your death, it will be presumed that you intentionally destroyed it, thereby revoking it. The NSW Trustee and Guardian also offers a document storage service called WillSafe, ideal for storing your will, power of attorney, and enduring guardianship documents. We store your will in the Southern Highlands in NSW.
Q5: How often are wills challenged in NSW?
A: Despite the publicity around will challenges, only about 5% of legal wills in NSW are contested in court, and only a fraction of these cases are successful. Thus, while it's a possibility, it's relatively rare for a will to be challenged successfully.
Q1: What is the importance of estate planning in addition to having a will?
A: Estate planning encompasses more than just drafting a will; it's a comprehensive strategy to manage your wealth, assets, and responsibilities during your lifetime and beyond. While a will is a critical part of the plan, proper estate planning ensures that all aspects of your financial life, including superannuation, life insurance, trusts, and taxes, are coordinated for maximum benefit and efficient transfer to your beneficiaries.
Q2: How can a professional help with estate planning?
A: Estate planning can be complex, especially when significant assets, multiple beneficiaries, or complicated family situations are involved. Professionals like wills and estates lawyers, financial advisors, and accountants can provide expert guidance, ensuring that your estate plan meets all legal requirements, minimizes taxes, and adequately fulfills your wishes.
Q3: When should I start estate planning?
A: It's never too early to start estate planning. Life changes such as marriage, starting a family, buying a home, or even launching a business, all signal the importance of having an estate plan in place. Regular updates to the plan are also crucial to account for changes in your life circumstances, financial situation, or changes in estate laws.
Q4: Can my will and estate plan be changed after I create them?
A: Absolutely. You can revise your will and estate plan as often as you need or want. It's recommended to review and potentially update your plan following major life events, like the birth of a child, divorce, or significant changes to your financial situation. Regular revisions ensure that your will and estate plan always align with your current wishes and circumstances.
Q5: What happens if I die without a will or estate plan?
A: If you die without a will or an estate plan, you are said to have died 'intestate.' In this case, the state's intestacy laws dictate how your estate will be divided among your surviving relatives, which may not align with your wishes. Additionally, the process can become lengthy and stressful for your loved ones, emphasizing the importance of a well-planned will and estate plan.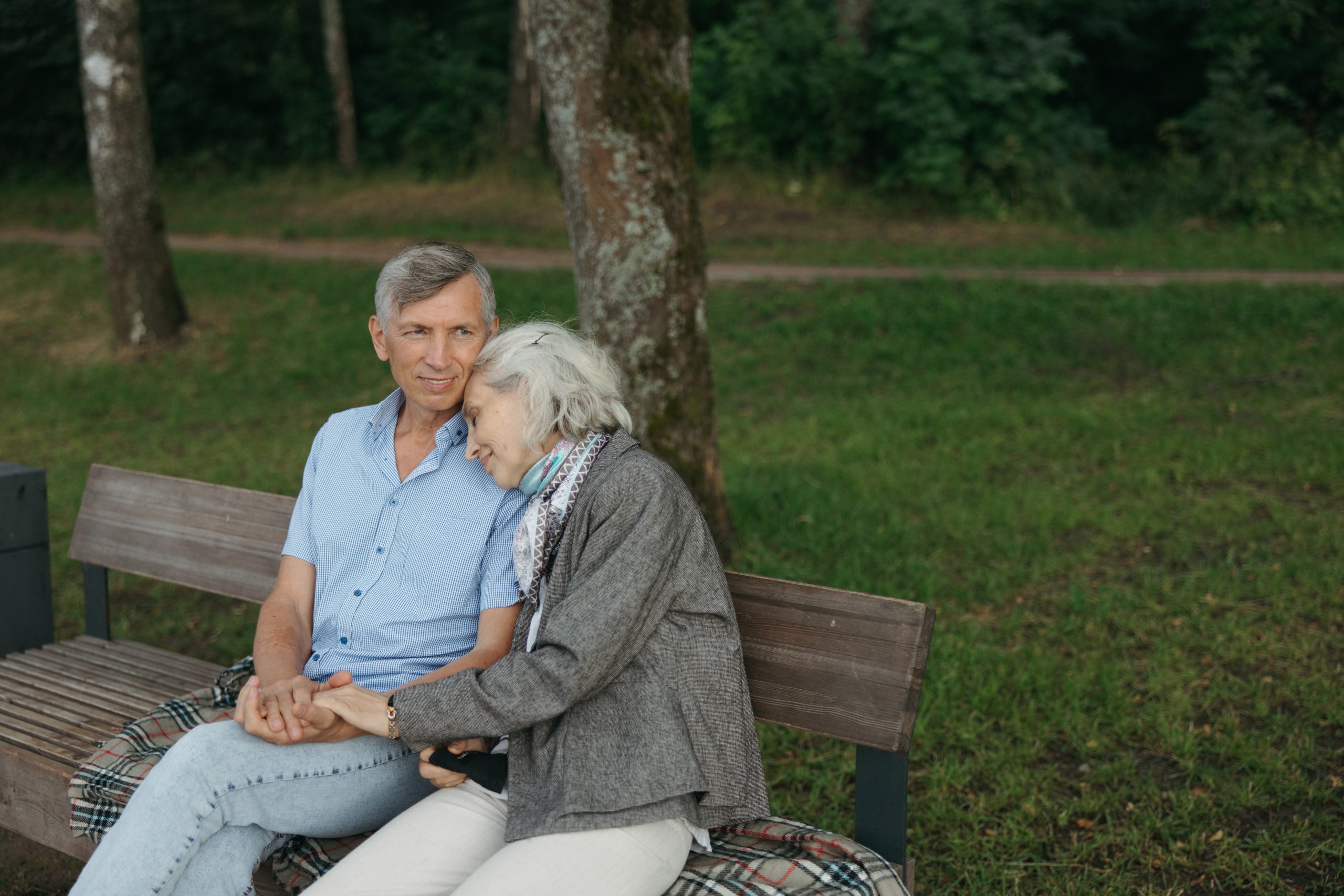 Wills help protect the things you love:
Protection for Minor Children
If you have children under the age of 18, a will is essential. It allows you to name a legal guardian for your minor children in the event of your untimely death. Without a will, the court will make this decision, and the person they choose may not be the person you would have chosen to raise your children.
Providing for Pets
Believe it or not, your will can also provide for any pets you may have. This could involve naming a caregiver for your pets and setting aside funds for their care. Without a will, your pets might not be cared for as you would wish.
Facilitates Charitable Contributions
If you have a desire to support a specific cause or charity after your death, a will can help facilitate this. It allows you to allocate a portion of your assets to a charity or charities of your choice. Without a will, these intentions may not be honored.
Wills help you control the finances:
Control Over Property Distribution
Having a will enables you to decide exactly how your estate will be divided upon your death. Without a will, your estate will be distributed according to the state's intestacy laws, which may not align with your wishes. You can designate which individuals, organisations, or charities receive specific assets or portions of your estate, ensuring that your possessions go to the right beneficiaries.
Control Over Business Succession
If you own a business, wills and estate panning allows you to define the future of your enterprise. This could involve naming a successor, setting guidelines for how the business should be run, or detailing how assets should be divided among partners. This can prevent disputes, ensure the continuity of your business, and protect the jobs of your employees.
Reducing Estate Taxes
A well-crafted will can help minimise the estate taxes that your heirs might have to pay from poor planning. There are many legal ways to help control estate taxes, for example, by utilising strategies such as gifting assets during your lifetime or establishing trusts, you can significantly reduce the taxable value of your estate.
Wills allow you to be in control of what happens:
Avoiding Legal Complications
Dying without a will (known as dying intestate) can create numerous legal complications. For instance, it might lead to disputes among relatives about your intentions or result in certain relatives being unintentionally disinherited. A clear, well-drafted will helps prevent such complications.
Choosing Executors and Trustees
A will allows you to name individuals whom you trust to act as executors of your will and trustees of any trusts you establish. These individuals will have responsibility for ensuring that your wishes, as outlined in your will, are carried out. Without a will, these important roles will be appointed by the court.
Speed Up the Probate Process
The probate process can be complex and time-consuming, but having a will often speeds up this process. By clearly outlining your wishes, a will can minimise disputes between family members and avoid potential court battles. This can reduce stress for your loved ones during an already challenging time, ensuring a smoother transition of assets.
Southern Highlands Office: 87 Main Street, Mittagong, NSW 2575
Picton Office: 13e/150-158 Argyle St, Picton NSW 2571
PO BOX: PO Box 150, Mittagong, NSW 2575
Phone: (02) 4872 4004
Fax: (02) 4872 4216
Visit our Southern Highlands NSW Firm:
Visiting Our Lawyers office in the Southern Highlands can be an excuse to relax and experience Australia's most beautiful destination. The Southern Highlands, also known locally as the Highlands, is an area of New South Wales located 110 kilometres south-west of Sydney. Governed by the local government area of Wingecarribee Shire, this region is considered a major wine-producing area of the state. With a range of commercial towns, such as Mittagong, Bowral, Moss Vale, Bundanoon and Robertson, as well as Berrima - a historically significant town - the Southern Highlands is made up of a vast selection of villages and residential areas. Burradoo, Sutton Forest, Colo Vale, Avoca, Yerrinbool, Exeter and Welby are just some of the many villages that make up this remarkable and beautiful region.