With our experience and expertise in wills and estate planning matters, we have you covered.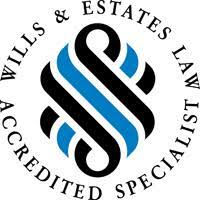 Our lawyer Sara Price is the only Accredited Specialist in Wills & Estates Solicitor in the Southern Highlands/Southern Tablelands region. 
Estate planning is not just about having a will. A will that is an important part of your estate plan, but it really needs to be considered together with other matters.
Matters that should be considered as a part of your estate plan include a review of your superannuation to ensure that it finds its way to your estate, a consideration of whether life insurance may be necessary or desirable to ensure there are sufficient funds available for your loved ones to live comfortably and mortgagee free or to ensure that any children from an earlier relationship are adequately provided for at the time of your death.
There may also be strategic reasons why you may want to avoid leaving funds in your estate and available for potential claims to be made against your estate by excluded family members or dependents. In these circumstances a strategy may need to be implemented to reduce the funds available in your estate at the time of your death, including directing your superannuation to a particular preferred beneficiary or beneficiaries, transferring assets into different structures or disposing of assets during your lifetime.
It is essential that you take a holistic approach to your estate planning. Our Lawyers considers all your personal circumstances and can give you accurate advice on testamentary trusts, contracts for mutual wills, life interests and many other legal devices which will ensure that your loved ones are provided for and protected.
Thorough estate planning also requires the proper planning of your affairs whilst you are alive. You can plan for circumstances where you may lose the mental capacity to manage your own affairs by creating enduring powers of attorney and appointments of enduring guardians.