Our Lawyers Team:
Kirby Mills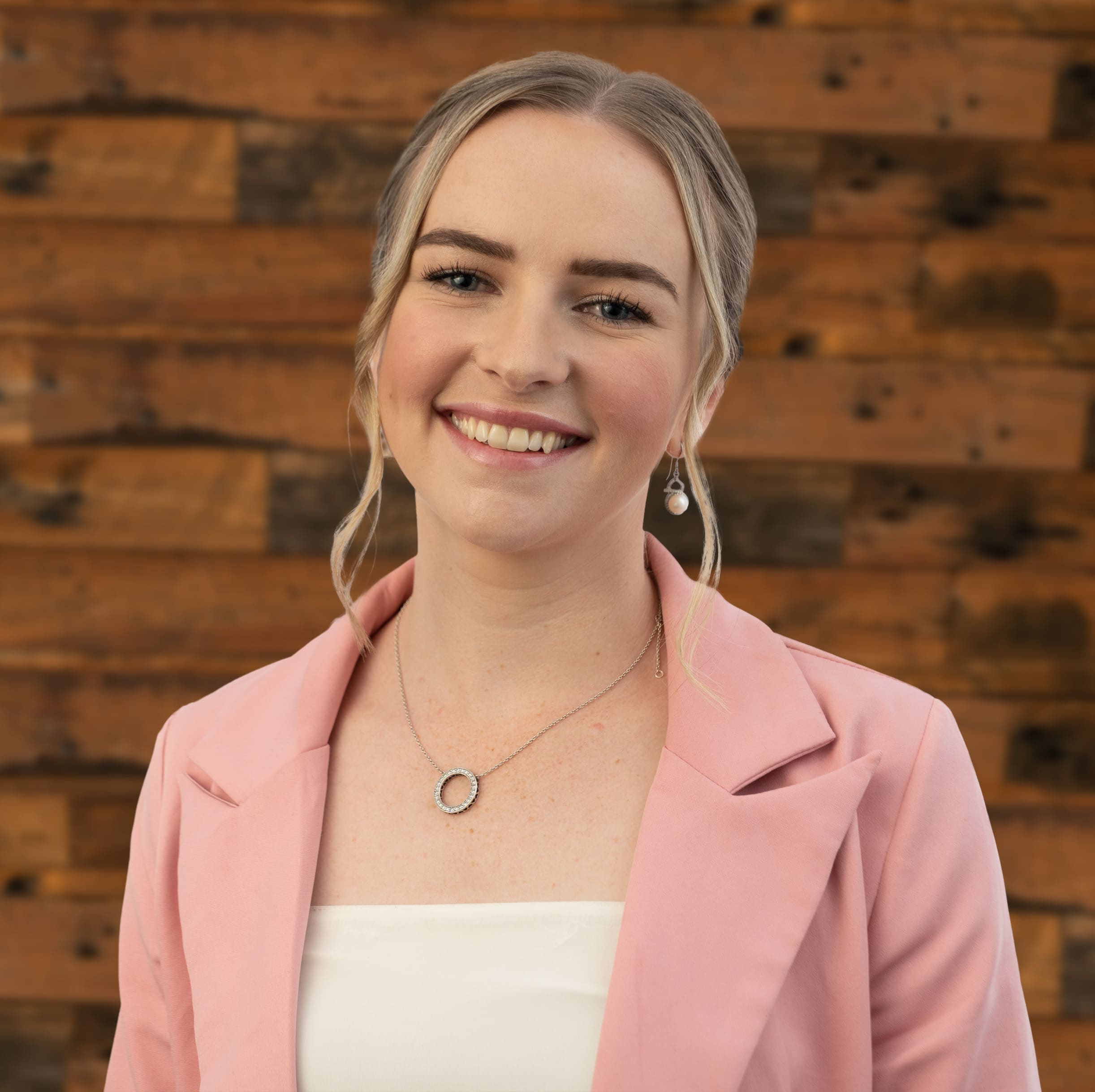 Kirby Mills
Licensed Conveyancer
Kirby Mills embarked on her journey with the Our Lawyers team in 2021 and hasn't looked back since. Her passion for the intricacies of property law has only grown stronger with time, leading her to excel in this dynamic field.
In 2023, Kirby achieved a significant milestone in her career by successfully completing her Conveyancing and Law course at Macquarie University. Kirby is now a Licensed Conveyancer, equipped with the knowledge and skills needed to navigate the complexities of property transactions. Kirby was mentored and guided by the expert Our Lawyers Property team during her studies.
One of Kirby's standout qualities is her exceptional communication skills. She thrives on building genuine, lasting relationships with clients throughout their property matters. Her ability to listen, understand, and convey information clearly makes her a trusted advisor in the often intricate world of conveyancing.
Kirby's professional journey has led her to focus on serving clients in the Southern Highlands, Wollondilly, and beyond. She is enthusiastic about applying her skills to help clients achieve their property goals while ensuring a smooth and stress-free process.
With Kirby Mills as your licensed conveyancer, you can trust in her dedication, knowledge, and commitment to delivering outstanding service. Whether you're buying or selling property, Kirby is here to guide you every step of the way, making your real estate dreams a reality.
Areas of Practice:
Qualifications:
Southern Highlands Office: 87 Main Street, Mittagong, NSW 2575
Picton Office: 13e/150-158 Argyle St, Picton NSW 2571
PO BOX: PO Box 150, Mittagong, NSW 2575
Phone: (02) 4872 4004
Fax: (02) 4872 4216
Visit our Southern Highlands NSW Firm:
Visiting Our Lawyers office in the Southern Highlands can be an excuse to relax and experience Australia's most beautiful destination. The Southern Highlands, also known locally as the Highlands, is an area of New South Wales located 110 kilometres south-west of Sydney. Governed by the local government area of Wingecarribee Shire, this region is considered a major wine-producing area of the state. With a range of commercial towns, such as Mittagong, Bowral, Moss Vale, Bundanoon and Robertson, as well as Berrima - a historically significant town - the Southern Highlands is made up of a vast selection of villages and residential areas. Burradoo, Sutton Forest, Colo Vale, Avoca, Yerrinbool, Exeter and Welby are just some of the many villages that make up this remarkable and beautiful region.